CASSIO WERNECK
World Class Brazilian Jiu Jitsu Instruction in Sacramento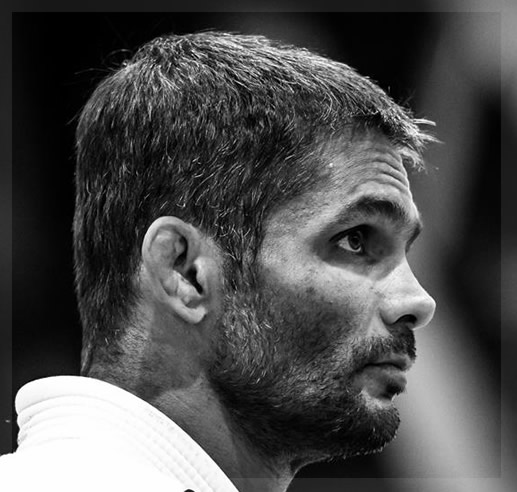 Cassio Werneck's competitive accomplishments, dating back to 1994, are part of the overall contributions he has made to the growth of Brazilian Jiu Jitsu. Cassio is a 2003 Black Belt World Champion and a 5x Masters World Champion.
Beyond his competitive career which includes his BJJ World Championships as well as a 2-0 record in Mixed Martial Arts (MMA), Cassio has generated a large and loyal following of students in Northern California. The culture that Cassio has established in his Sacramento Academy is unmatched. His classes are attended by people young and old, from many different professions and students – from doctors, lawyers and law enforcement to MMA professionals. Cassio has trained some very talented people in Brazilian Jiu Jitsu such as Frank Mir, Randy Couture, Dan Henderson and Urijah Faber and his reach in the California Jiu Jitsu spectrum continues to grow.
Cassio's accomplishments in BJJ are nothing short of amazing not to mentioned the quality of grappling he's brought to Northern California as a while. More importantly, beyond his skills, he is very much respected as an athlete, an instructor and as man. His accomplishments in Brazilian Jiu Jitsu are surpassed only by his loyalty and dedication to his students, new and old. When choosing a place to train BJJ the culture is what stands out most to people.  In creating an atmosphere of respect, humility and family-focused values, Cassio has created a place that people can not only get better at Jiu Jitsu, they can make changes in their life as a whole. Don't hesitate to contact us today to begin your journey in Brazilian Jiu Jitsu.
Below is a list of accomplishments that have added to Cassio's legacy:
World Championships
2003 Black Belt World Champion
World Championships (Masters)
2017 Masters World Champion
2016 Masters World Champion
2015 Masters World Champion
2012 Masters World Champion
Pan American Championships
2017 Masters Pan American Champion
2013 Masters Pan American Champion
2010 Masters Pan American Champion
2008 Masters Pan American Champion
2005 Pan American Champion (Brazilian Team)
2004 Pan American Champion (Brazilian Team)
2003 Pan American Champion
1998 Pan American Champion (Brown Belt)
1997 Pan American Champion (Brown Belt)
Additional accomplishments:
2012 World Champion (No Gi)
2004 World Cup Champion
2002 US Open Champion
2002 Brazilian Cup Champion
1994-2000 Brazilian State Champion